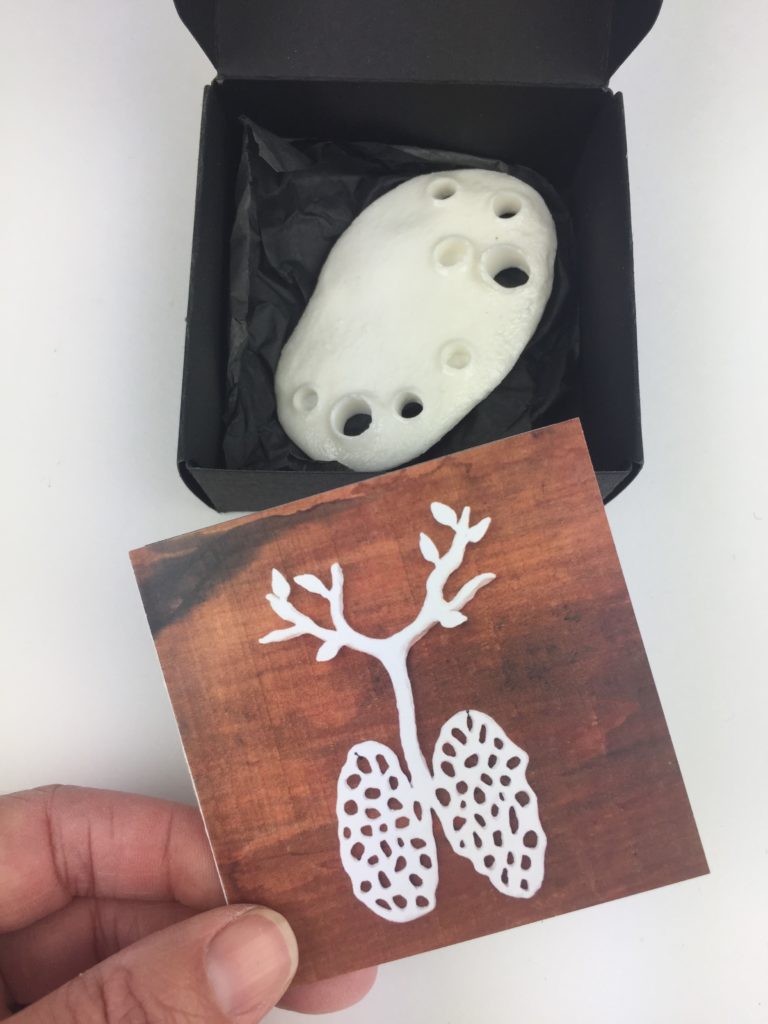 Within the series "Breathing Space" I designed glazed porcelain wall jewelry. The series consists of unica that are all signed and numbered at the back.  With the small attached nail you carefully hang it on the wall where you need breathing space. The works are packed in a matte black cardboard box and provided with a flyer with information and the number.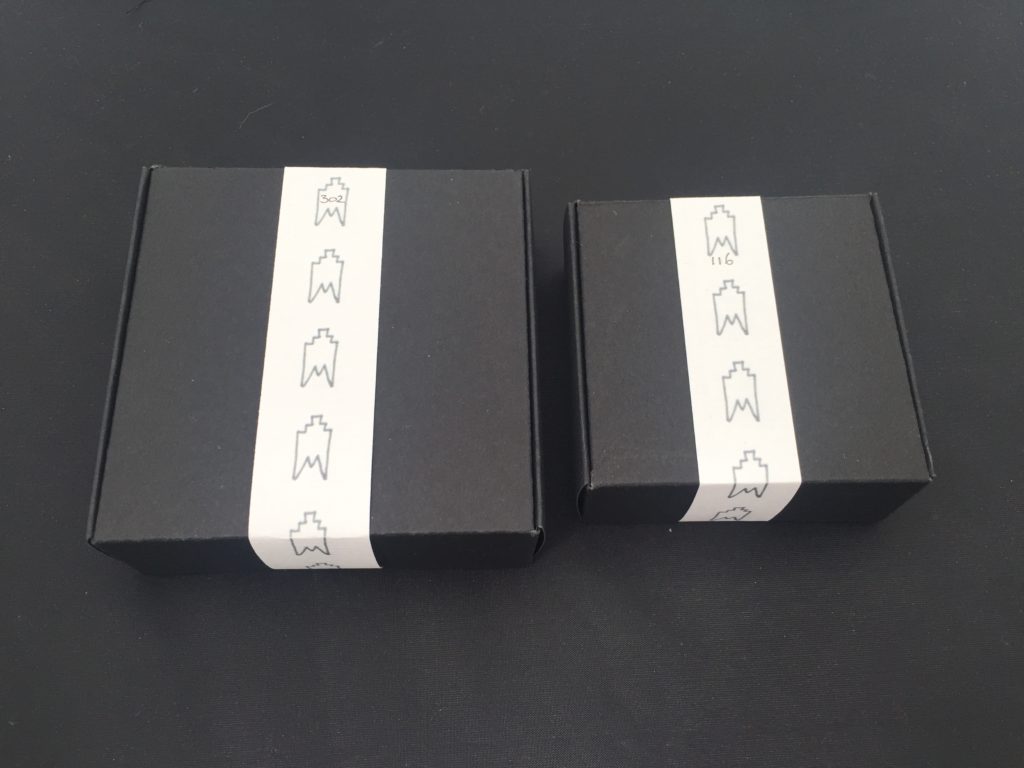 Size box A: 7.5 x 7.5 x 3 cm
Price € 35,00
Size box B: 9.5 x 9.5 x 3 cm
Price € 45,00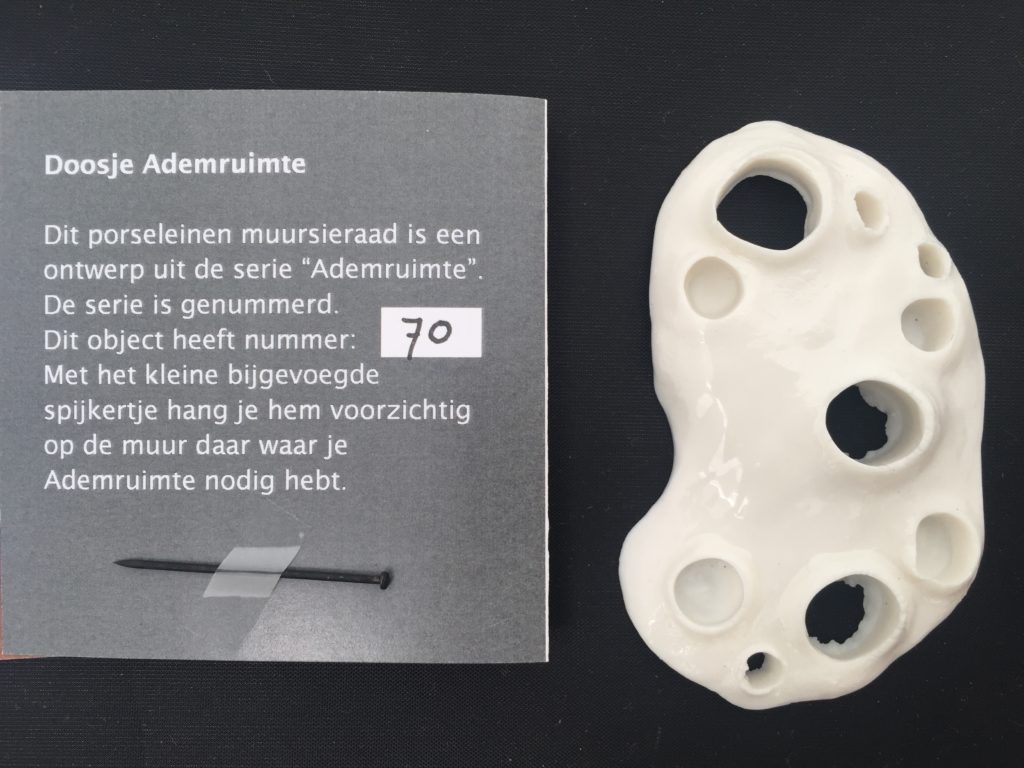 Order
You can order a box of Breathing Space by emailing me the desired number(s) and your address details to: info@maaikevandegevel.nl The website will be updated daily.
You will receive a confirmation and an invoice from me. If payment is received, the box will be shipped within a few working days.
Available from series A €35,00 :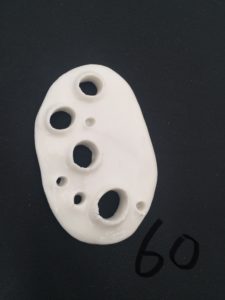 Available from series B € 45,00 : if you are interested send me an email, new wall jewelry from the series B will arrive early next week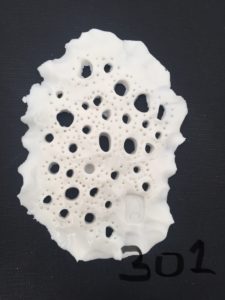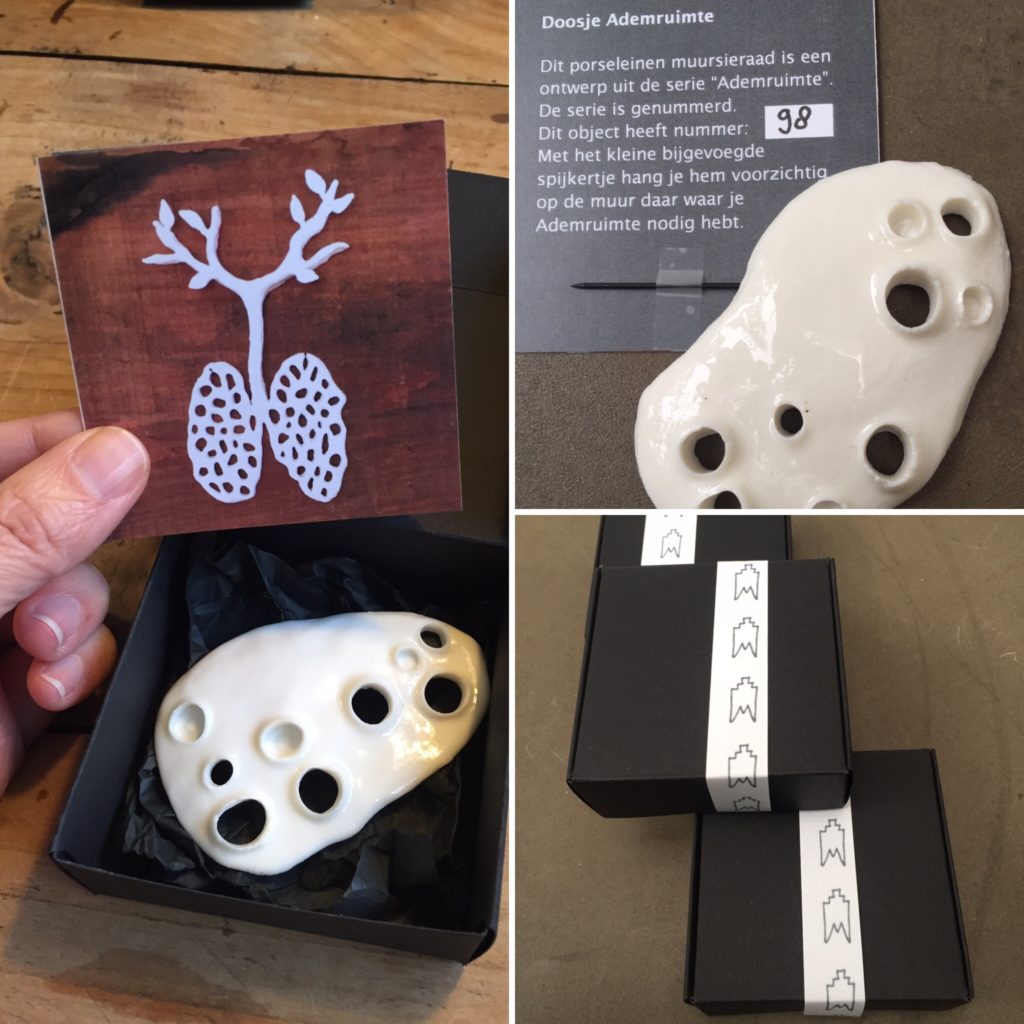 Send or pick up
The shipping costs for shipping within the Netherlands and Belgium are € 7.50. For orders over € 75,- these shipping costs will be cancelled.
You can also pick up the order by appointment at my studio at De Beeldhouwwinkel, Maanweg 68 in The Hague.
Give a Box of Breathing Space as a gift?
For an additional cost of 2.50 I can pack the box in a piece of map. And can I print out a personal text typed by you on a simple card that I put in the box.
Order directly? Mail to: info@maaikevandegevel.nl